Members of the European Parliament representing its 6 biggest political groups file a written declaration to better protect endangered missing children.
MEP Tomas Zdechovsky (CZ, EPP) who took the initiative for the Written Declaration explains "when law enforcement decides to involve the public in the search for a missing child, time is of the essence. This is why we call on Commission and Council to subscribe to the 5 point plan proposed by AMBER Alert Europe".
AMBER Alert Europe calls on all MEPs to follow their colleagues and sign WD 7/2016 to improve cross-border cooperation in saving missing children's lives.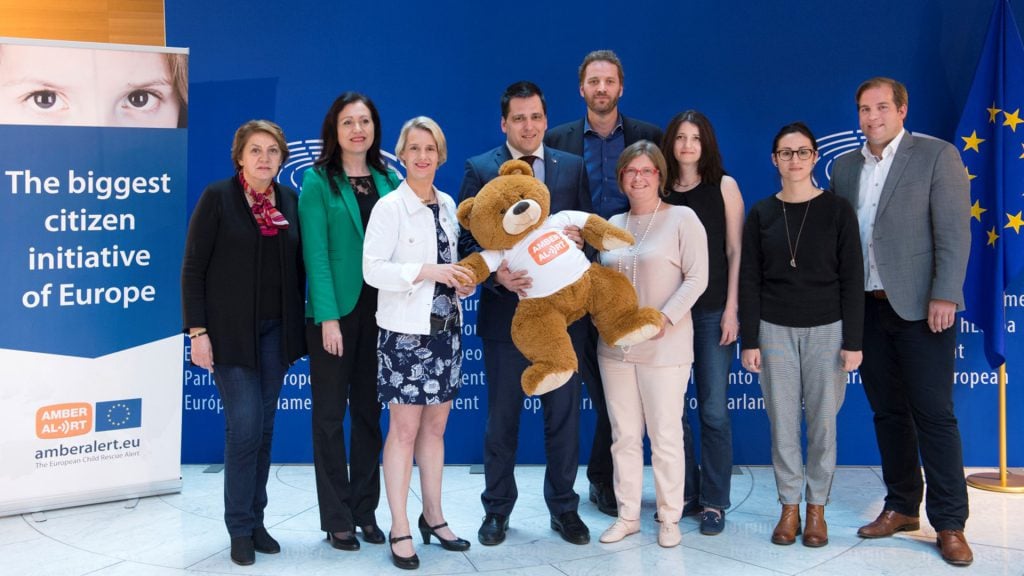 MEPs who submitted the Written Declaration
MEP de Backer (BE, ALDE)
MEP Chinnici (IT, S&D)
MEP Christoforou (CY, EPP)
MEP Corazza- Bildt (SE, EPP)
MEP Dalli (MT, S&D)
MEP Evi (IT, EFDD)
MEP Gál (HU, EPP)
MEP Lenaers (NL, EPP)
MEP Metsola (MT, EPP)
MEP Stevens (BE, ECR)
MEP Stihler (UK, S&D)
MEP Sulin (SI, EPP)
MEP Suica (HR, EPP)
MEP Tarand (EE, Greens)
MEP in 't Veld (NL, ALDE)
MEP Weber (RO, ALDE)
MEP Zagorakis (EL, EPP
MEP Zdechovsky (CZ, EPP)
MEP Zitnanska (SK, ECR)